PLANT, FRUIT AND VEGETABLE PRESERVES – MyBusinessCibus - Kosher
You searched
Filter search results for:
Main category
Categories
Zone
Certification
13

companies found
FICACCI OLIVE COMPANY
Images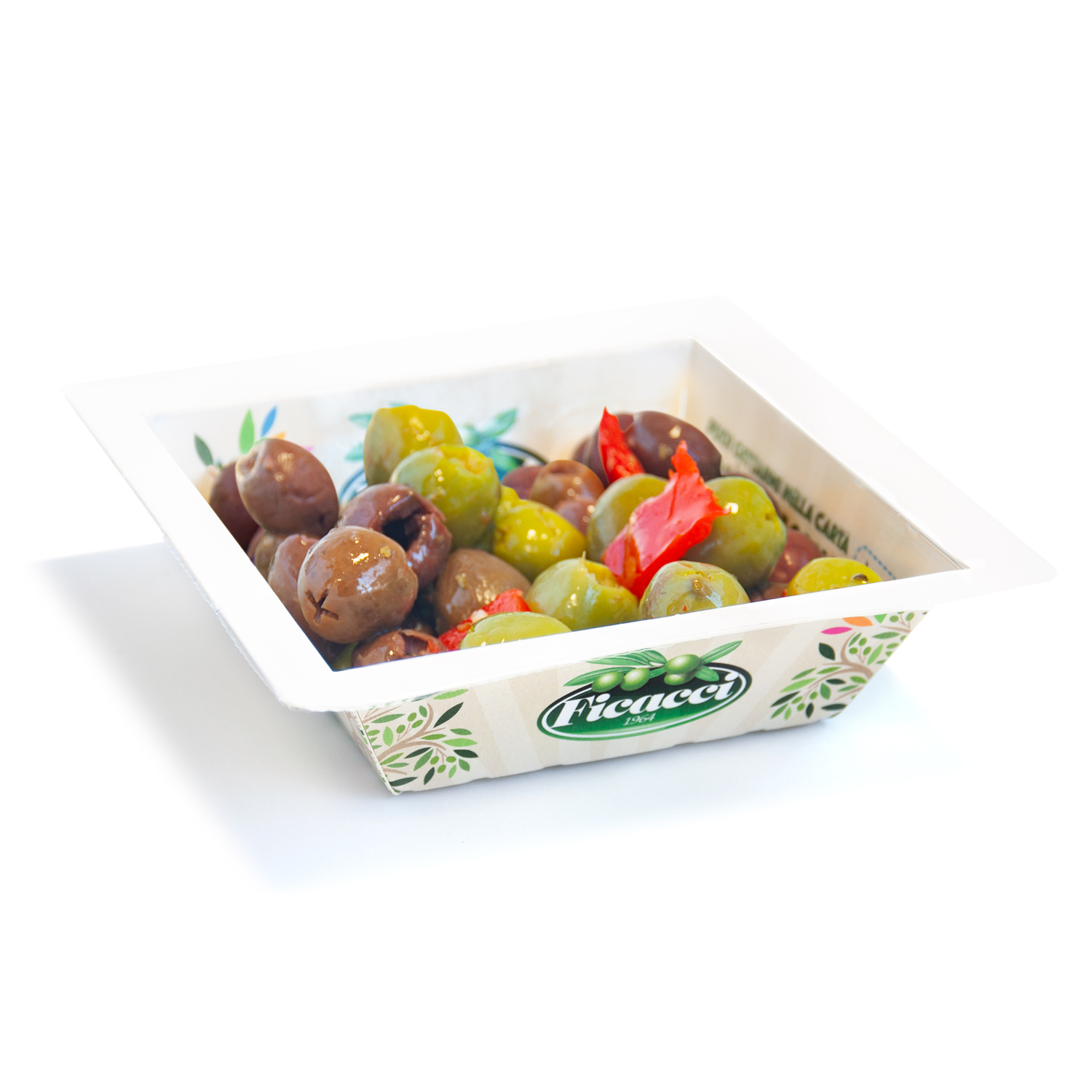 Le olive... una storia di famiglia, la passione comune di tre generazioni. Oggi Ficacci Olive Co., oltre ad essere presente nelle principali realtà distributive italiane, vanta una penetrazione commerciale in oltre 40 paesi nel mondo. L'offerta è facilmente sintetizzabile in due parole: Olive Fresche. Le olive fresche si differenziano dalle olive in vaso per il gusto, la croccantezza, la shelf life - che non va oltre i 12 mesi - e un assortimento molto ampio.
Images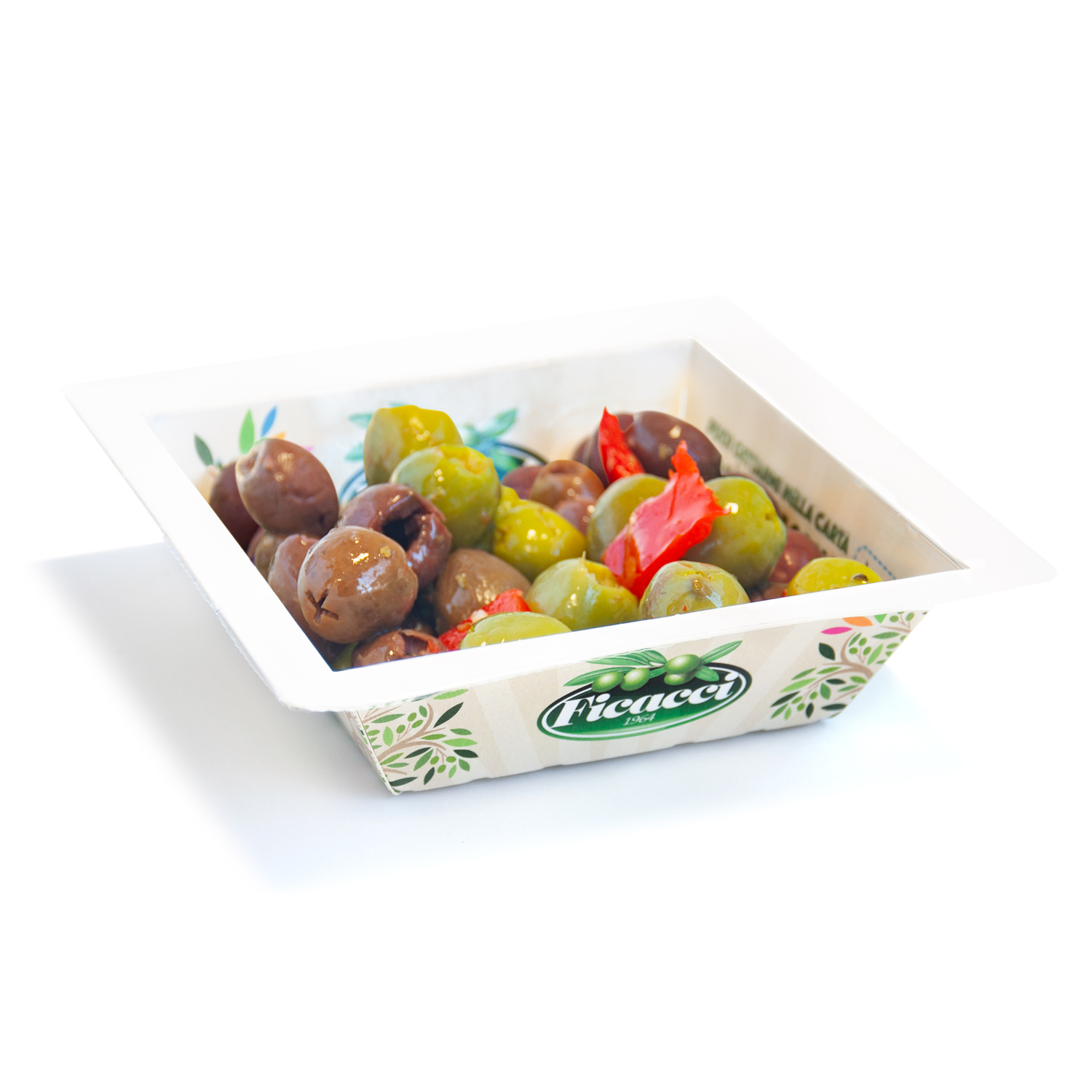 POLI.COM SRL
Images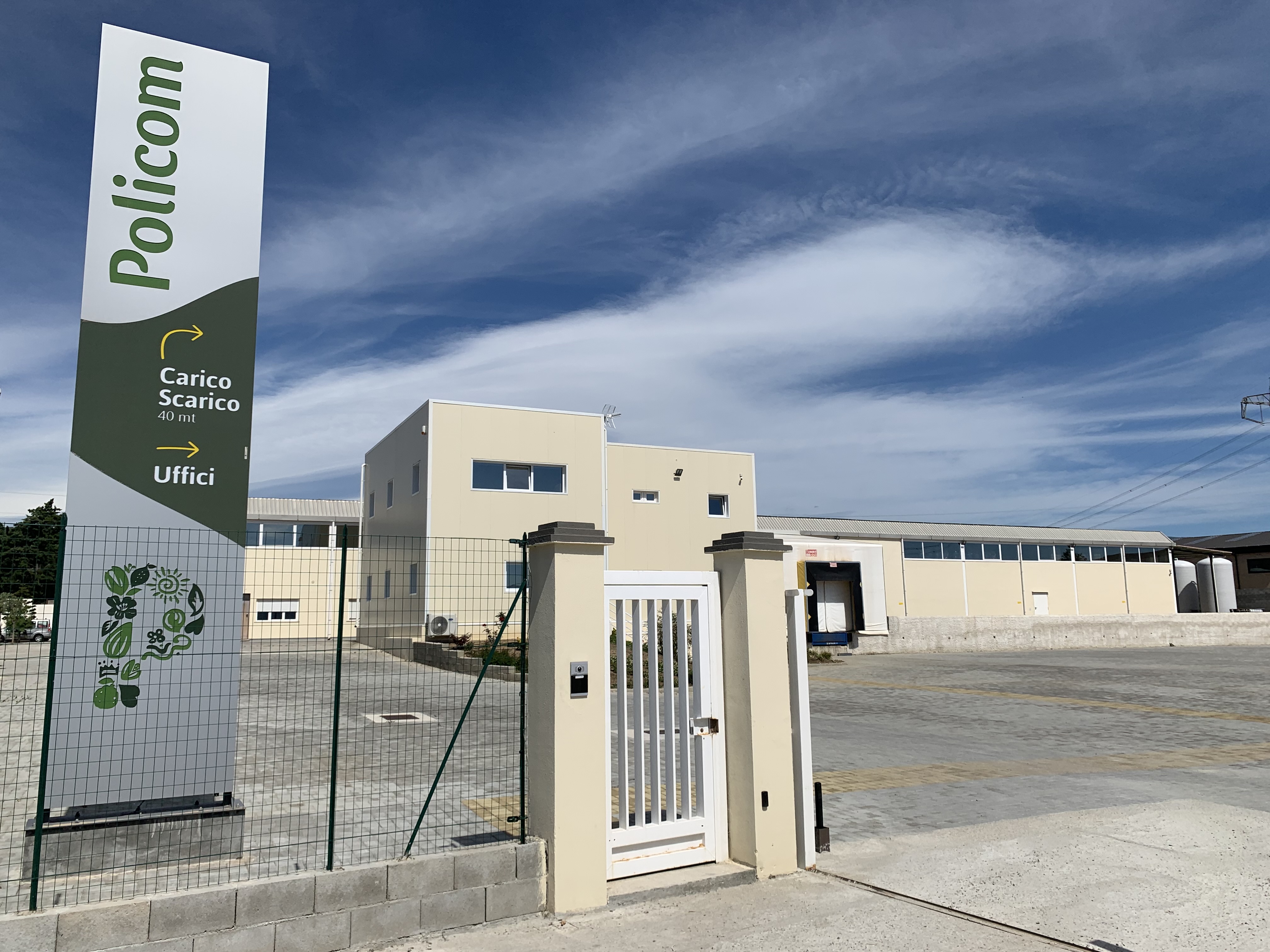 Italian Company specialized in production of finished and semi-finished products made with Almonds and Nuts, compliant with all major international standard (IFS, BRC, Kosher, Halal, Organic). Policom offers several solution in plant based drinks ( ready to drink Almond Milk and almond paste or compounds for producers) and solution for pastry and ice-cream applications, like nut spreads and marzipan.
Our company is focused both in Retail and B2B channel. We operate in more than 30 countries in the world and we have a performing Private Label service.
Images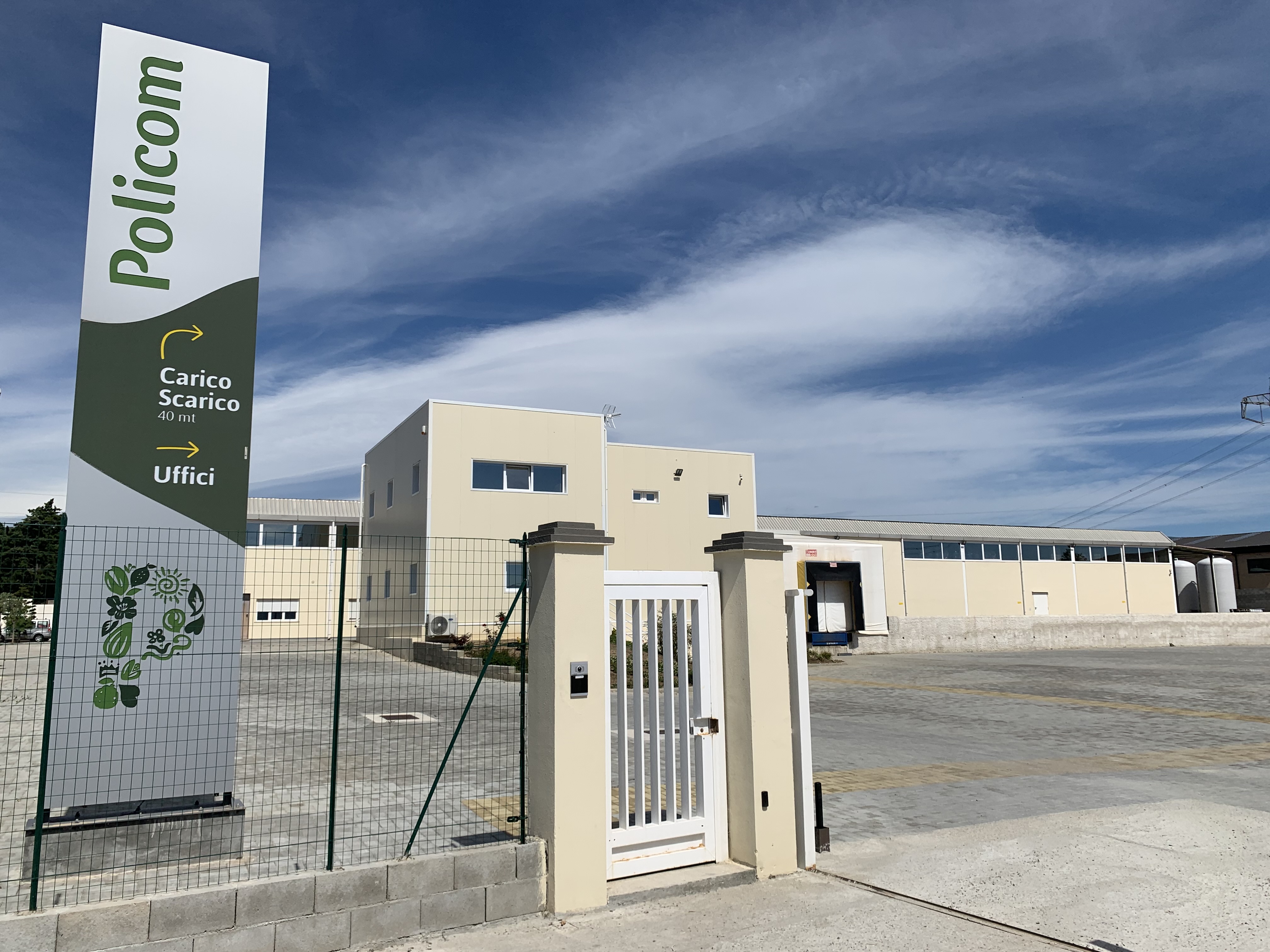 EUROGERM ITALIA SRL
Images
EUROGERM is specialized in research, development, blending and marketing for the wheat-flour-bread-morning goods sector: flour correctors, bread improvers, premixes for specialty breads/morning goods, technological and customising ingredients (gluten, enzymes, roasted cereals flours, wheat germs, fibres, vitamins).
EUROGERM offers a broad range of services to its clients: flour analysis, product formulation, technical support, sensory evaluation and training and formation within the Arpèges program.
Certifications: FSSC 22000, Bio, Kosher, Halal.
Images
BOSCHI SRL
Images
Boschi is land, family tradition, innovation and integrated supply chains. We bring the Italian quality and excellence in the world. Extra Virgin Olive Oil: we handle more than 20.000 olive trees and look after every single aspect, from field management to the mill. Vinegar: short supply chain with local wine producers, traditional method of static fermentation and aging in oak barrels. Legumes & cereals organic supply chain, with plastic free pack. Spices & Flavorings: pleasure to experience new combinations and mixes. Boschi is BRC and Kosher certified and FDA approved.
Images
INDUSTRIA MOLITORIA MININNI SRL
Images
L'Industria Molitoria MININNI, storicamente operante ad Altamura nel settore della molitura di grano duro per la produzione di semola e semola rimacinata per pasta e pane di alta qualità, ha presentato la nuova divisione MININNI Buéne.
Le focacce e i pani sono a base di semola rimacinata di grano duro.
Inoltre usiamo ingredienti scelti con molta attenzione per ottenere prodotti di alta qualità e di un ottimo sapore. I nostri prodotti sono disponibili in varie forme e formati, al rinfuso o in confezione, surgelati o in ATM - anche con Private Label.
Images
LA TORRENTE SRL
La Torrente is a tomato preserved food factory in existence since 1965.
La Torrente range of products is wide: Peeled Tomatoes, Tomato Purée, Chopped Tomatoes, Little Tomatoes, Ready Pasta Sauces and a "Special" line which includes Peeled Tomatoes S. Marzano DOP, Yellow Tomatoes, Tomatoes "Sorrento" type, Black Tomato, Piennolo Dop etc.and also a Organic Line certified by ICEA.
The productions are carried out under the directive of HACCP procedures and only from Italian fresh raw material.
La Torrente obtained several certifications like ISO9001 ISO22005, UNI11233 BRC, IFS, Halal, Kosher
COPPOLA FOODS
Images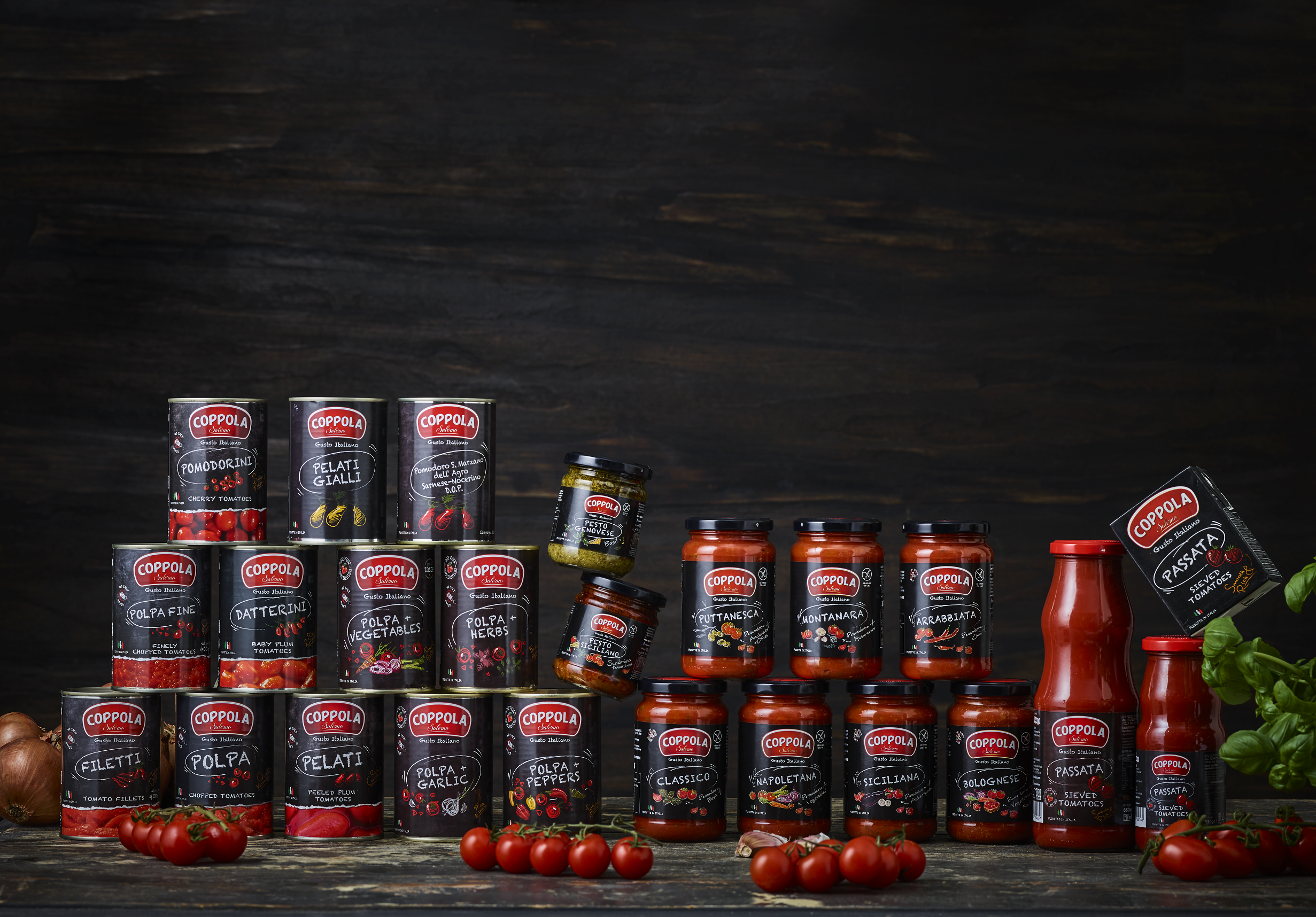 Coppola Foods is an innovative food company committed to making good food better. We offer a comprehensive range of premium quality, tasty, nutritious and sustainable food, cornerstones of the Mediterranean diet which comprises preserved tomatoes, legumes and vegetables, sauces and soups, oils and condiments, rice, pasta and grains and a plant based spread cream that we market under the Coppola Salerno, Fontana Formiello, Hillfield, D'Arco and Fabalous brands.
Images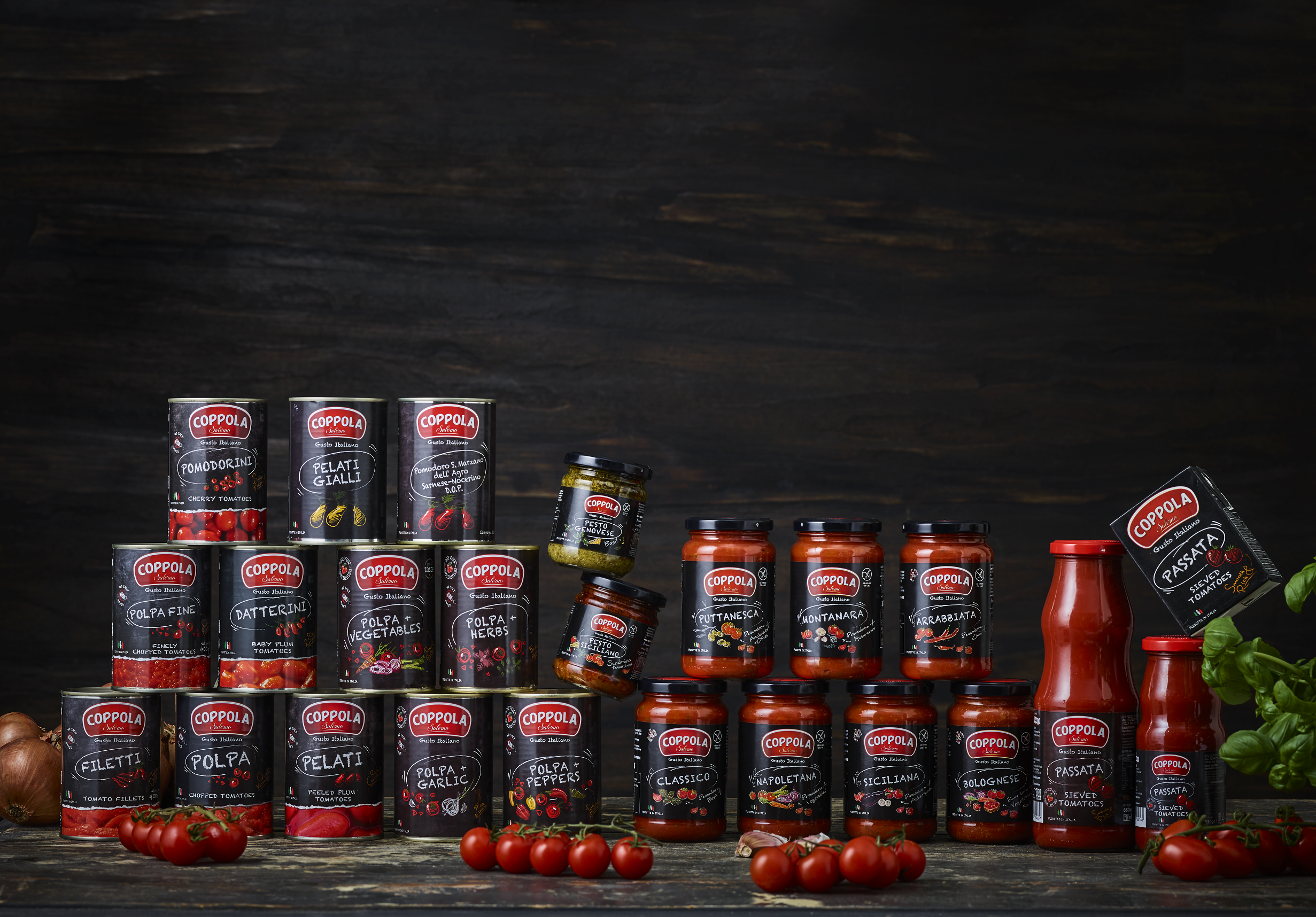 IN.AL.PI. SPA
Images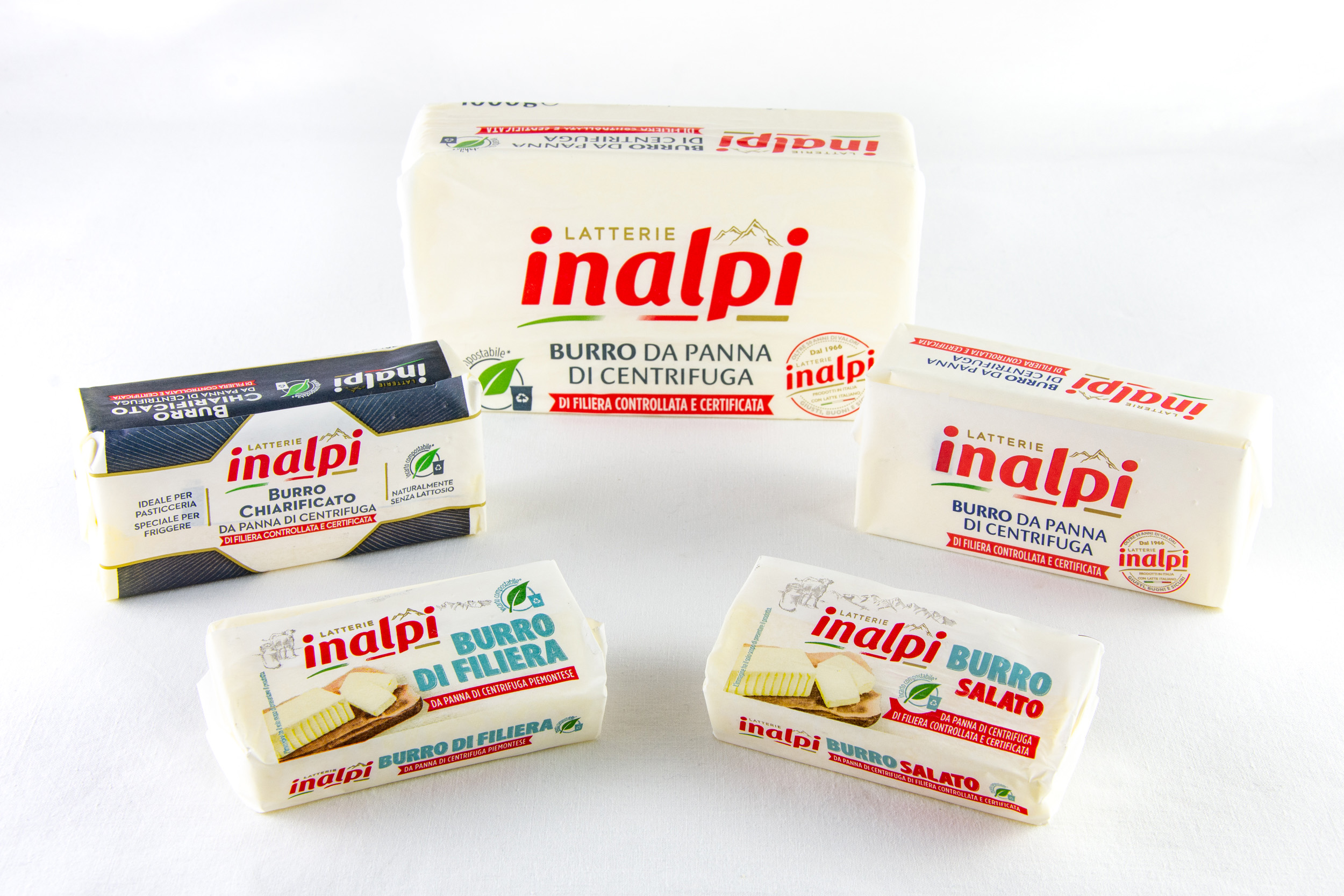 Inalpi is an Italian company, based in Moretta, with a long tradition in dairy sector. In fact since 1966 its main goal is to provide high quality cheeses. Quality and safety are the values on which the company bases its activity. All the milk arrive from about 400 suppliers located in Piedmont in an area of 50 square km from which the company is surrounded. Inalpi produces all its products with milk of Piedmontese origin. Piedmontese milk is used for the whole range of Inalpi products: Powder Milk, butter, processed cheese Slices, Triangles, A.O.P cheese, Grated Cheese , Mozzarella and yogur
Images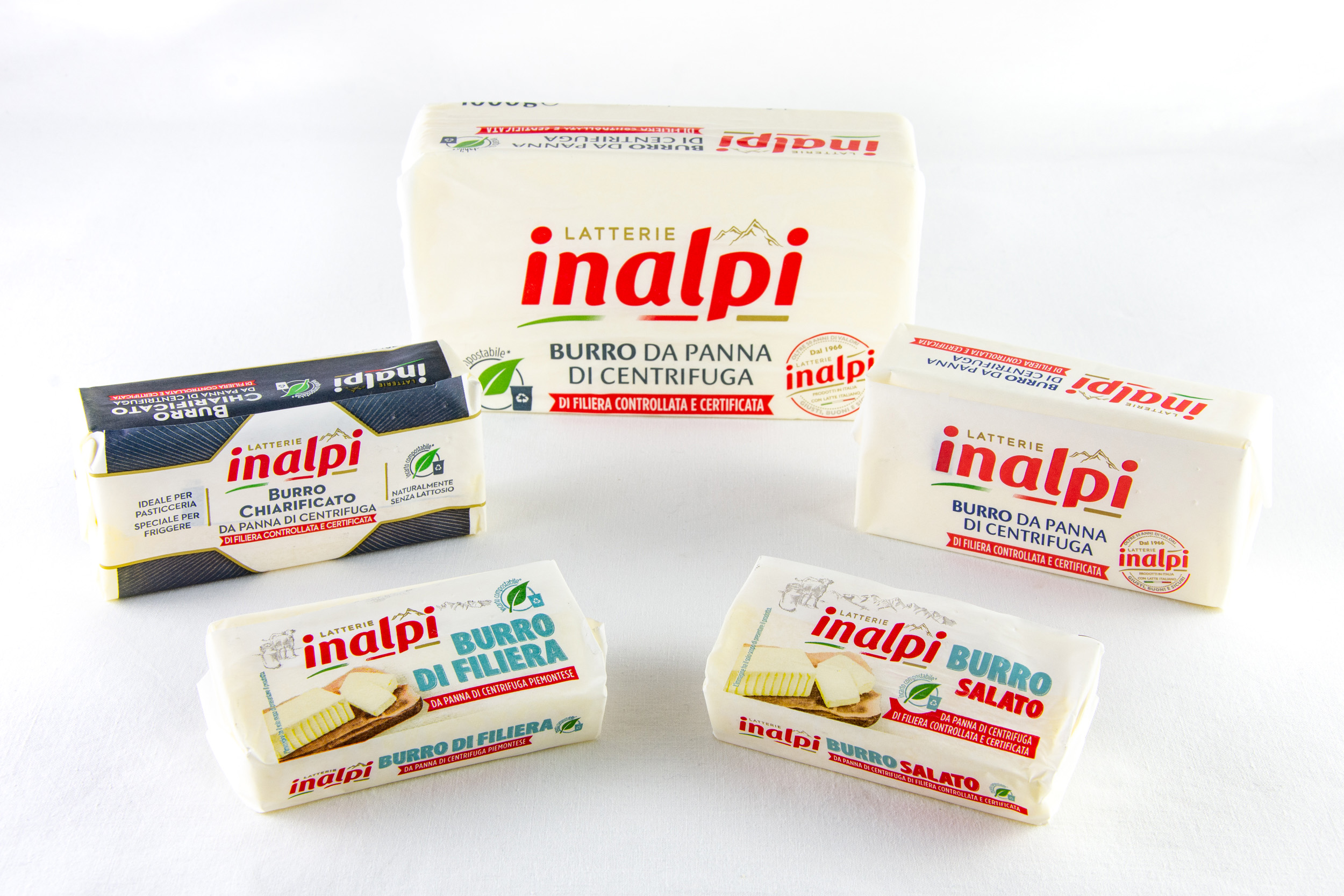 GRANATA ANTONIO & C. SRL
Antonio Granata & C. srl
Lavorazione e trasformazione Olive da tavola, Vegetali in olio, Capperi, Lupini, Sughi pronti.
Produzione a marchio proprio e Private label.
Personalizzazione del prodotto su ricette e imballi cliente.
SAVINI TARTUFI SRL
Main categories
CAFFE', THE, COLONIALI
CONSERVE ITTICHE E ANIMALI
CONSERVE VEGETALI FRUTTA E VERDURA
FRUTTA E VERDURA FRESCA, DISIDRATATA ED ESSICCATA
FUORI PASTO DOLCI E SALATI
LATTE, FORMAGGI E LATTICINI
MATERIE PRIME, INGREDIENTI E SEMILAVORATI
OLII, ACETI E CONDIMENTI
PASTA, RISO, PRODOTTI ETNICI, CEREALI E FARINE
PIATTI PRONTI E PREPARATI DI GASTRONOMIA
PRODOTTI DA FORNO E RICORRENZE
SALSE
SALUMI
VINO, BIRRA E ALCOOLICI
Savini Tartufi è registrata presso l'Autorità nazionale con n° IT520CE e presso FDA-USA con FFR number
18184909774 come azienda esportatrice autorizzata e presso la stessa Autorità registrato anche il sito di produzione
per alimenti LACF (Low Acid Canned Food) e Acidified Product (FCE n. 16211)
Il Sistema Qualità con il quale sono gestiti tutti i processi aziendali è certificato in accordo agli standard
internazionali:
BRC (British Retail Consortium), issue 8:2018
IFS (International Food Standard), issue 6.1:2017
L'azienda è autorizzata alla produzione di alimenti biologici ai sensi del Regola
D.T.S. DOLCIARIA S.R.L.
Images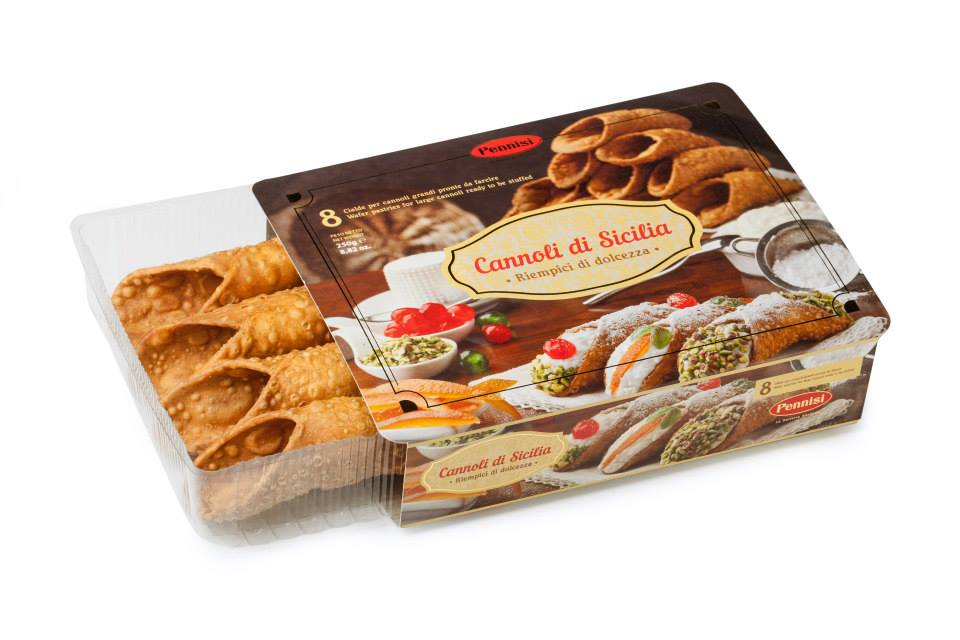 At home Pennisi, Sicilian pastry is the family tradition. We started over thirty years ago in a village on the slopes of Etna. Today our name is known abroad, but we have not stopped to wake up early and work with passion. We are proud to be the artisans and we feel the custodians of traditional Sicilian pastry, so we carefully choose the ingredients of our sweet.
We bring the sweetness of Sicily to people around the world. Within a few days of production, our sweets are also available abroad, with all their delicacy and beauty.
Each house can become a Sicilian pastry.
You will have great sat
Images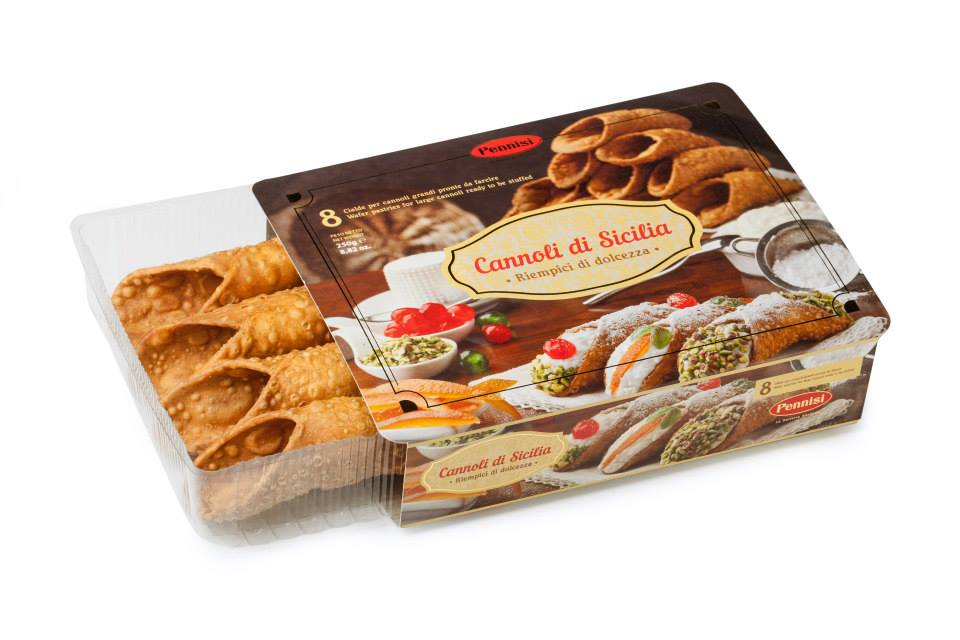 RODOLFI MANSUETO SPA
Since over 120 years the historical family company Rodolfi Mansueto S.p.A. produces chopped and crushed tomatoes, tomato paste, tomato sauces, tomato purèe, as well as green and red Pesto. For the food industry sector, we also offer tomato powder and flakes as well as different kinds of dehydrated vegetables. Our three factories are located in the so called Food Valley in Parma, North of Italy. The excellence of our ingredients, as for example the 100% Italian Tomatoes, is the guaranty for our high-quality products. We can offer you our products not only under our own brands, but also under PL