Other Preserves Fish Other Fish Preserves – MyBusinessCibus - Kosher
You searched
Filter search results for:
Main category
Categories
Zone
Certification
3

companies found
DELICIUS RIZZOLI SPA
Images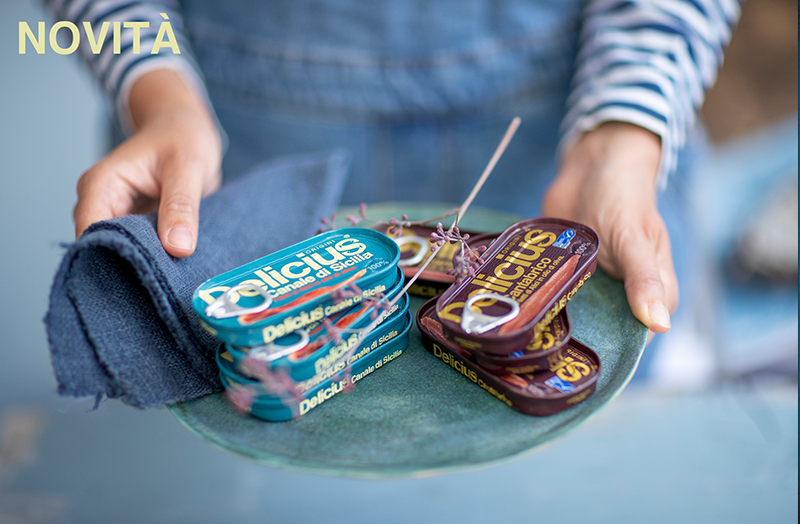 Delicius is the Master of Italian anchovies. Starting as a family business, over 40 years it successfully competed to achieve excellence in fish preserve industry, expanding its product range while keeping true to the high quality and meticulous care for its products. Knowing how to choose, how to produce, how to improve: with that typically Italian touch of originality. We source the Mediterranean Engraulis encrasicholus species only; our Salt Master matures anchovies in the traditional Italian way; anchovies are carefully filleted and packed manually, one by one. Delicius, Parma dal 1974.
Images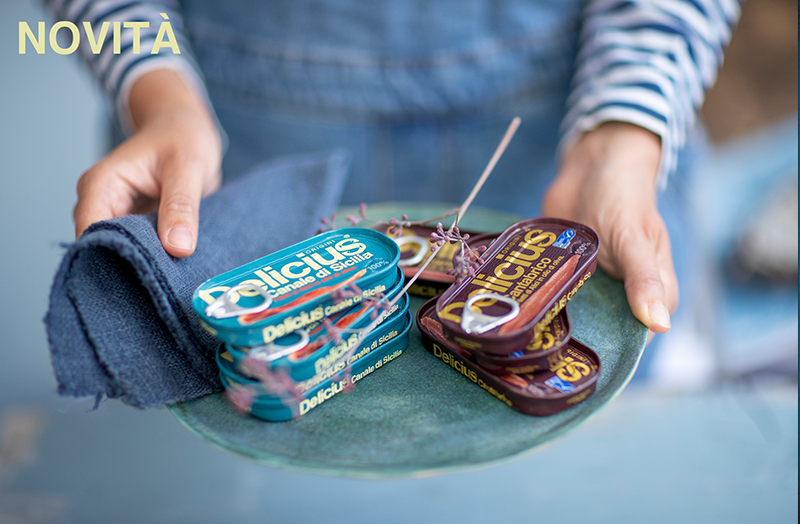 VINCENTE DELICACIES - ANTICHI SAPORI DELL'ETNA SRL
Vincente Delicacies is located at the foot of the mount Etna. Here it grows the famous Green Pistachio of Bronte DOP. The Green Gold is the trademark of our sweet delicacies, together with Almonds and Hazelnuts and related Grains, Flours, Creams, Pestos and Pure Pastes for Ice Cream. We select only premiere raw materials to give birth to authentic masterpieces of pastry with a refined design.
The proof is in our spreadable pistachio cream, homemade Panettoni and Colombe , whom we are particularly proud of! We can satisfy even the more demanding customers with our line of savory products.

SAVINI TARTUFI SRL
Main categories
BAKERY PRODUCTS AND SPECIAL OCCASIONS
COFFEE, TEA, COCOA
DELI MEATS
FISH AND ANIMAL PRESERVES
FRESH DEHYDRATED AND DRIED FRUIT AND VEGETABLES
MILK, CHEESE AND DAIRY PRODUCTS
OILS, VINEGARS AND DRESSINGS
PASTA, RICE, ETHNIC PRODUCTS, CEREALS AND FLOURS
PLANT, FRUIT AND VEGETABLE PRESERVES
RAW MATERIALS, INGREDIENTS AND SEMI-PROCESSED PRODUCTS
READY MEALS AND DELI PREPARATIONS
SAUCES
SWEET AND SAVOURY SNACKS
WINE, BEER AND ALCOHOLIC BEVERAGES
declares that all products purchased from Savini Tartufi srl are controlled and compliant with all Italian and EU regulations on food safety and are usable for Human consumption. the provisions of Regulation 852/2004 / EC
Savini Tartufi is registered at the National Authority (ASL Toscana Nord Ovest,) with n ° IT520CE and at FDA-USA with FFR number 18184909774 ,as an authorized export company. Also the production plant is subject to control by the Official Veterinary Office of the ASL Toscana Nord Ovest, according to the regulations 854/04 and 882/04 and subsequent, as well as the same Authori