FRESH DEHYDRATED AND DRIED FRUIT AND VEGETABLES – MyBusinessCibus - Kosher
You searched
Filter search results for:
Main category
Categories
Zone
Certification
2

companies found
SAVINI TARTUFI SRL
Main categories
BAKERY PRODUCTS AND SPECIAL OCCASIONS
COFFEE, TEA, COCOA
DELI MEATS
FISH AND ANIMAL PRESERVES
FRESH DEHYDRATED AND DRIED FRUIT AND VEGETABLES
MILK, CHEESE AND DAIRY PRODUCTS
OILS, VINEGARS AND DRESSINGS
PASTA, RICE, ETHNIC PRODUCTS, CEREALS AND FLOURS
PLANT, FRUIT AND VEGETABLE PRESERVES
RAW MATERIALS, INGREDIENTS AND SEMI-PROCESSED PRODUCTS
READY MEALS AND DELI PREPARATIONS
SAUCES
SWEET AND SAVOURY SNACKS
WINE, BEER AND ALCOHOLIC BEVERAGES
declares that all products purchased from Savini Tartufi srl are controlled and compliant with all Italian and EU regulations on food safety and are usable for Human consumption. the provisions of Regulation 852/2004 / EC
Savini Tartufi is registered at the National Authority (ASL Toscana Nord Ovest,) with n ° IT520CE and at FDA-USA with FFR number 18184909774 ,as an authorized export company. Also the production plant is subject to control by the Official Veterinary Office of the ASL Toscana Nord Ovest, according to the regulations 854/04 and 882/04 and subsequent, as well as the same Authori
COMPAGNIA ALIMENTARE ITALIANA SPA
Images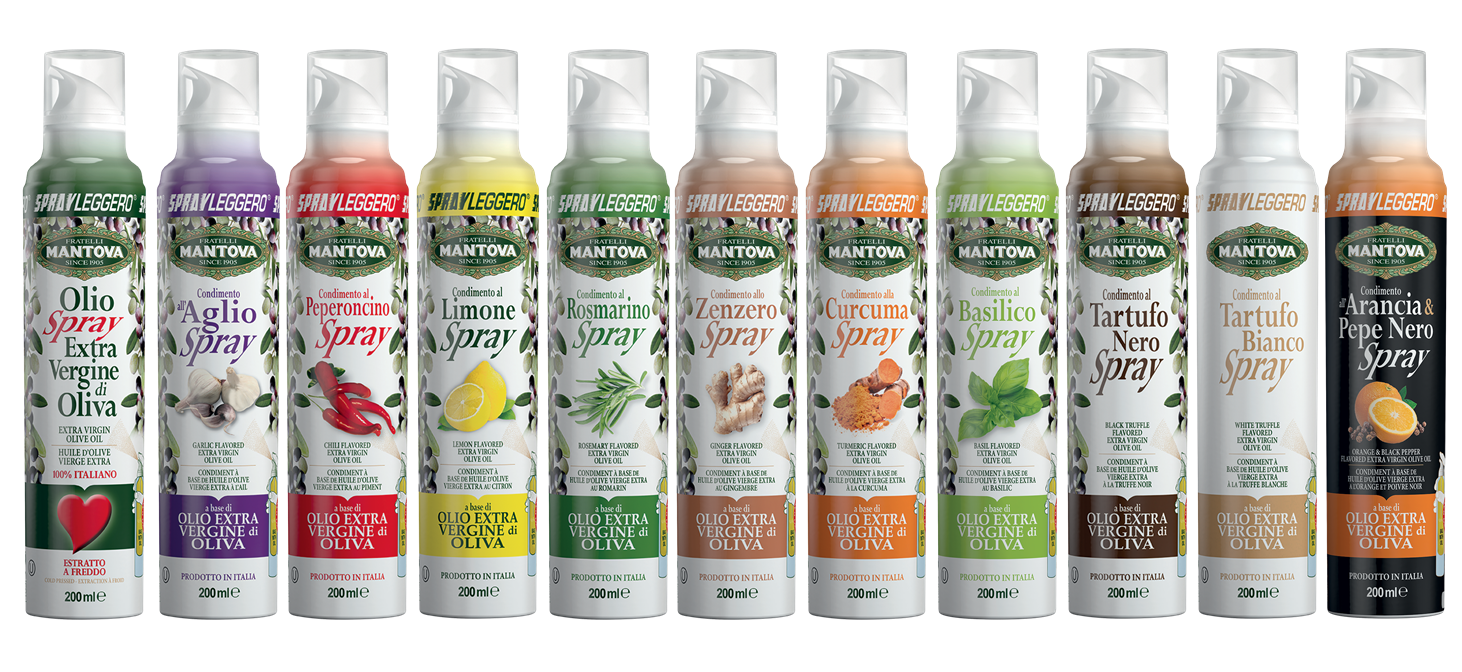 Driven by innovation, with a 1oo years in the business of specialty food and olive oils, the Mantovas have been probably the #1 innovators in olive oil business in the last 50 years.
Today Compagnia Alimentare Italiana and the Mantova's are continuing their "innovation leadership of edible oil market" with Sprayleggero, being the largest manufacturers of condiments, both traditional and modern nutraceutical oils, using the unique natural spray system "bag-in-valve".
Images