BAKERY PRODUCTS AND SPECIAL OCCASIONS – MyBusinessCibus - Kosher
You searched
Filter search results for:
Main category
Categories
Zone
Certification
3

companies found
VINCENTE DELICACIES - ANTICHI SAPORI DELL'ETNA SRL
Vincente Delicacies is located at the foot of the mount Etna. Here it grows the famous Green Pistachio of Bronte DOP. The Green Gold is the trademark of our sweet delicacies, together with Almonds and Hazelnuts and related Grains, Flours, Creams, Pestos and Pure Pastes for Ice Cream. We select only premiere raw materials to give birth to authentic masterpieces of pastry with a refined design.
The proof is in our spreadable pistachio cream, homemade Panettoni and Colombe , whom we are particularly proud of! We can satisfy even the more demanding customers with our line of savory products.

SGAMBARO SPA
Images
The history of sustainable pasta begins in the fields and ends up in the plate. The love of our family for pasta has lasted three generations. Focusing with no hesitation on a green philosophy, in an honest and transparent way: this is the goal that allowed us to obtain a safer grain. We have been the first in Italy to receive the "100% Italian Durum Wheat" certification, in 2003 and offer now also 6 BIO-lines.
At the top of the company, for more than 20 years, the third generation has been keeping its
commitment in environmental sustainability, choosing to use only renewable energy sources.
Images
PASTIFICIO RISCOSSA F.LLI MASTROMAURO SPA
Images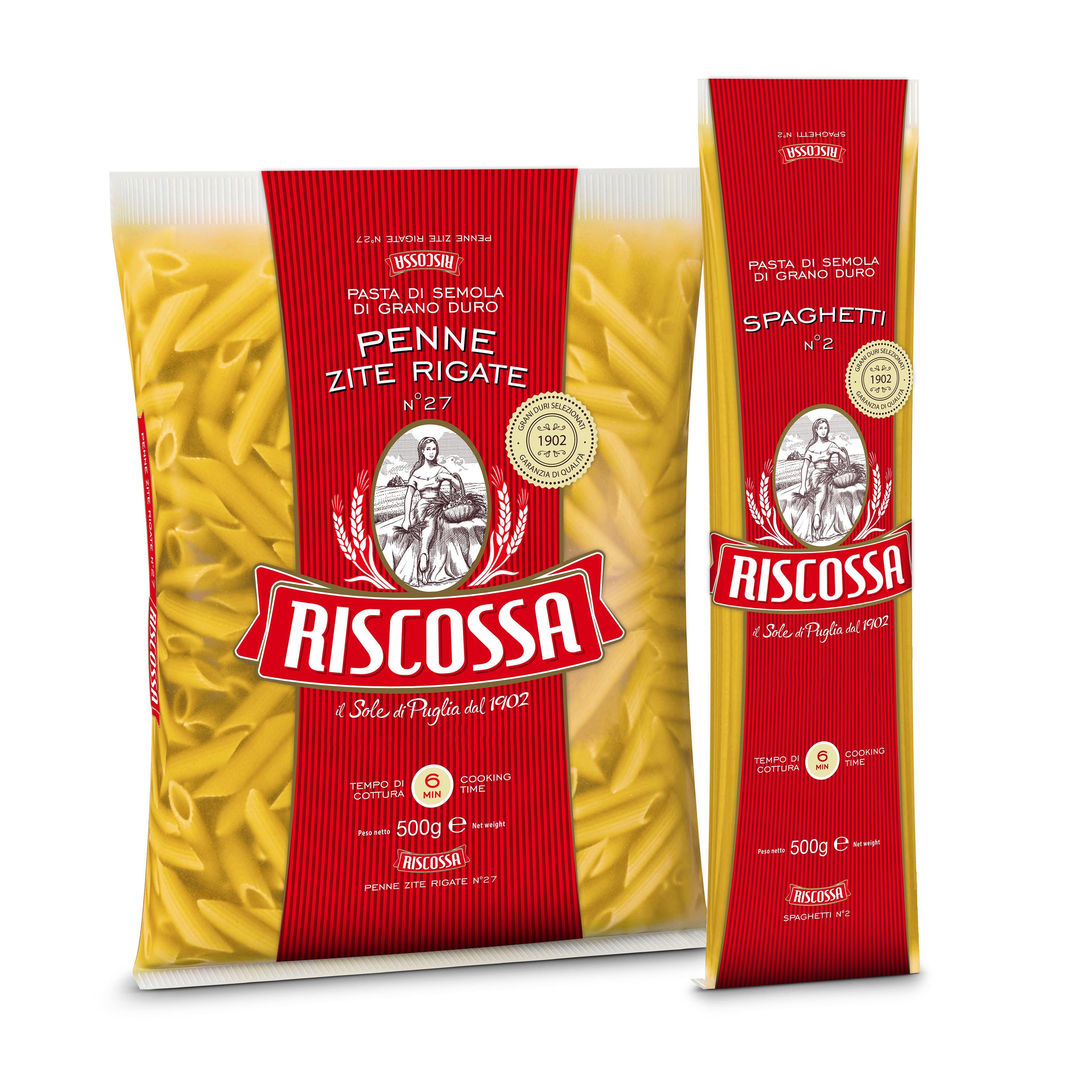 Top distributors in more than 80 countries and supplies to the best retail chains , Riscossa brand (pasta and complementary products) is the perfect combination of high quality and competitive price. 120 shapes of top Italian pasta(normal, special and specialities), egg pasta , Organic whole wheat pasta , Bronze dying pasta (slowly dried at low temperatures) 100% from italian durum wheat and certified traceability, Gluten free pasta, flours, semolina, tomato sauces , Pesto, Rise, Extra virgin olive oil, potato gnocchi, cookies.
Images